Event Details
Golf registration includes:
18 holes of golf
two powercarts per foursome
Tailgate BBQ burger/hotdog, soft drink & chips
prime rib buffet dinner with vegetarian options
tee gift
driving range balls
two hole in one contests per course
longest drive, closest to pin, putting and chipping contests
complimentary massages from 11am to 6:30pm
automatic entry into the fantastic prize draw
Agenda:

11:00 AM to 1:10 PM - Registration, lunch, golf lesson and contests
1:00 PM - Meet team at golf cart
1:30 PM Shotgun Start
7:45 PM to 9:00 PM - Dinner and prizes

REGISTRATION INFO:
An email notice will be sent to people in the membership directory when online registration is open (late May or early June). Registrations will be accepted for the following two weeks, and after that date a random draw will determine who golfs. Companies on the waitlist from 2018 that did not golf will be given priority.
Cost:

Last year's price, subject to change: $250 plus GST per golfer (individuals may register and will be assigned to a team)
Dinner Only & Lunch Only Options:

A limited number of prepurchased dinner-only tickets will be available for people who are not golfing. Staff at sponsored holes have the options of purchasing lunch also. Online purchase of lunch and dinner tickets will be available at the same time that golf registration opens.
Dinner Seating:

Seating at dinner will be pre-assigned. Please review the seating plan on display in the Clubhouse.
Club Rentals:

Call Northview's pro shop at least two weeks in advance to rent clubs.

Policies:
All names and full payment are required by noon on August 1. No refunds after this date.
If a golfer must cancel, it will be up to the golfer to find a replacement - call to check the waitlist (604-684-3916).
We'll be golfing rain or shine!
Golf attire required.
Soft spikes only.
2019 PARTNERSHIP PACKAGES
---
TITLE PARTNER
GRAND PRIZE
SPECIAL MENTION IN ALL PROMOTIONAL MATERIALS
ONE HOLE PARTNER PACKAGE
CORPORATE BANNER DISPLAY AT FIRST TEE – AND RECEPTION AND DINNER AREAS
SPECIAL NOTICE ON ALL TABLES
INCLUDE LOGO IN OUR ROLLING "THANK YOU" SLIDESHOW OF PARTNER LOGOS ETC.
VERBAL RECOGNITION AT DINNER
---
CUP PARTNER
SPECIAL MENTION IN ALL PROMOTIONAL MATERIALS
ONE HOLE PARTNER PACKAGE
CORPORATE BANNER DISPLAY AT RECEPTION AND DINNER AREAS
SPECIAL VIEWING OF HONG KONG VIDEO AS PROVIDED BY HKETO
INCLUDE LOGO IN OUR ROLLING "THANK YOU" SLIDESHOW OF PARTNER LOGOS ETC.
SPECIAL NOTICE ON ALL TABLES
PARTICIPATION IN DINNER GREETINGS, PRESENTATION OF THE HONG KONG CUP
---
SPONSOR PACKAGE # 1
PLATINUM PARTNER
$ 2,500.00 plus HST
ONE HOLE PARTNER PACKAGE
CORPORATE BANNER DISPLAY AT FIRST TEE - AND RECEPTION AND DINNER AREAS
INCLUDE LOGO IN OUR ROLLING "THANK YOU" SLIDESHOW OF PARTNER LOGOS ETC.
VERBAL RECOGNITION AT DINNER
---
SPONSOR PACKAGE # 2
GOLF CART PARTNER
ONE HOLE PARTNER PACKAGE
CORPORATE BANNER DISPLAY AT FIRST TEE - AND RECEPTION AND DINNER AREAS
LOGO/SIGN ON EACH GOLF CART
INCLUDE LOGO IN OUR ROLLING "THANK YOU" SLIDESHOW OF PARTNER LOGOS ETC.
VERBAL RECOGNITION AT DINNER
---
SPONSOR PACKAGE # 3
PRIZE PARTNER
$ 1,500.00 plus HST
ONE HOLE PARTNER PACKAGE
CORPORATE BANNER IN RECEPTION AREA
PARTICIPATION IN GOLF PRIZE PRESENTATIONS
INCLUDE LOGO IN OUR ROLLING "THANK YOU" SLIDESHOW OF PARTNER LOGOS ETC
VERBAL RECOGNITION AT DINNER
---
SPONSOR PACKAGE # 4
DINNER PARTNER

ONE HOLE PARTNER PACKAGE
CORPORATE BANNER IN RECEPTION AREA
LOGO/NOTICE ON DINNER TABLES
INCLUDE LOGO IN OUR ROLLING "THANK YOU" SLIDESHOW OF PARTNER LOGOS ETC.
VERBAL RECOGNITION AT DINNER
---
SPONSOR PACKAGE # 5
LUNCH PARTNER

ONE HOLE PARTNER PACKAGE
CORPORATE BANNER IN LUNCH AREA
SPECIAL RECOGNITION ON LUNCH TICKETS – AND AT REGISTRATION AREA
INCLUDE LOGO IN OUR ROLLING "THANK YOU" SLIDESHOW OF PARTNER LOGOS ETC.
VERBAL RECOGNITION AT DINNER
---
SPONSOR PACKAGE # 6
DINNER WINE SPONSOR
ONE HOLE PARTNER PACKAGE
CORPORATE BANNER IN RECEPTION AREA
INCLUDE LOGO IN OUR ROLLING "THANK YOU" SLIDESHOW OF PARTNER LOGOS ETC.
VERBAL RECOGNITION AT DINNER
---
SPONSOR PACKAGE # 7
PHOTOGRAPHY PARTNER

ONE HOLE PARTNER PACKAGE
CORPORATE BANNER IN RECEPTION AREA
LOGO STICKER ON PHOTOGRAPHS
INCLUDE LOGO IN OUR ROLLING "THANK YOU" SLIDESHOW OF PARTNER LOGOS ETC.
VERBAL RECOGNITION AT DINNER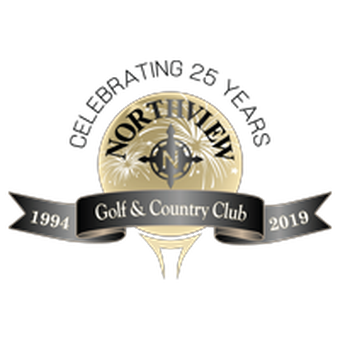 Event Link Provided in Email